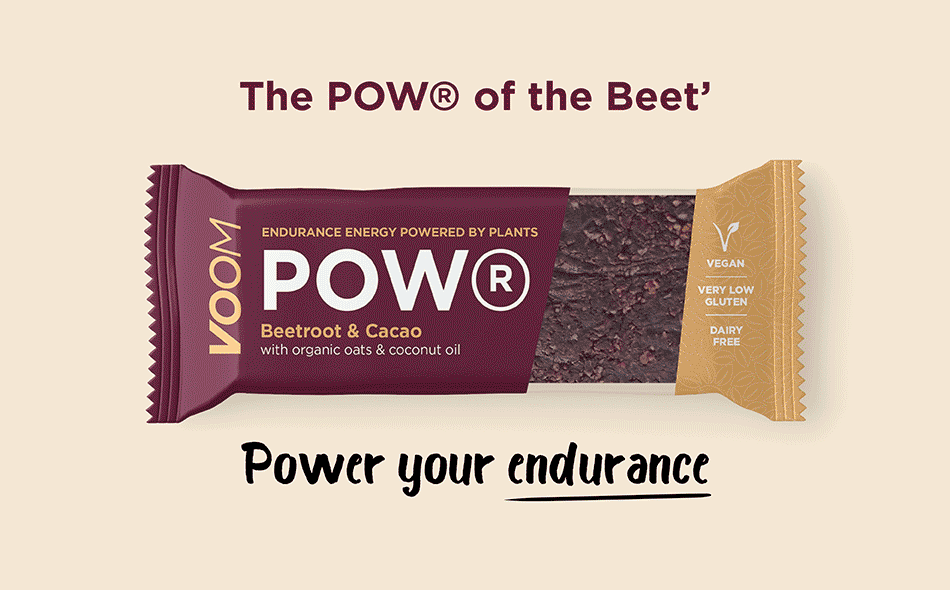 FAQs

Why do athletes have beetroot juice?

Beetroot juice is naturally rich in dietary nitrates which has been shown to aid athletic performance in endurance events and repeated high intensity efforts such as sprinting in team sports like rugby, football and hockey. Unfortunately concentrated beetroot juice tends to have a very strong taste which can put some people off using it - the beetroot in Powr Plant bars is balanced with other flavours to give a delicious tasting bar.

Do nitrates improve performance?

Sports physiology research has demonstrated nitrates can improve sporting performance by elevating blood nitric oxide levels which then can reduce the oxygen cost of exercise by around 3% (Larsen et al, 2011). In other words the same muscular 'work' uses less oxygen, or more work can be done with a given oxygen consumption - muscles contract faster or stronger to run or cycle faster!

How much nitrate do I need to aid performance?

Dose response studies have shown a 140ml serving of beetroot juice (8.4mmol equating to around 520mg nitrate ) increased nitrate plasma concentration and significantly improved exercise performance. The oxygen cost of steady-state exercise was reduced by 1.7% and time to task failure was improved by an average of 14% compared with a placebo.