Power Up Your Cycling
With VOOM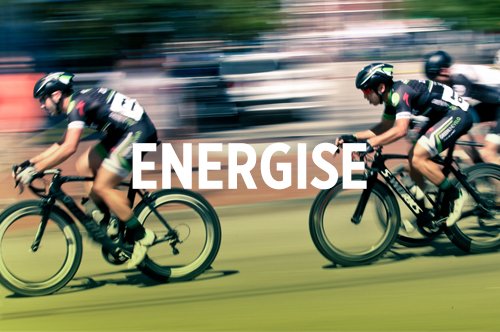 VOOM's Pocket Rocket range of energy bars offer fast acting carbohydrates in four easy bites, meaning you can dose energy as and when you need.
More Information
The Pocket Rocket Electro Energy bar offers fast-acting energy to keep you on the move. With twice the power of an energy gel it also has electrolytes to aid hydration and avoid cramp as well as B-Vitamins to help energy delivery and reduce fatigue.
The Caffeine Kick is perfect to give you that extra boost for a difficult section of the course or the final push for home as well as boost focus and concentration.
The Beta Blast is ideal for pre-workout or high intensity sessions or competition as it helps buffer against lactic acid and allows you to push even hard to reach your goals.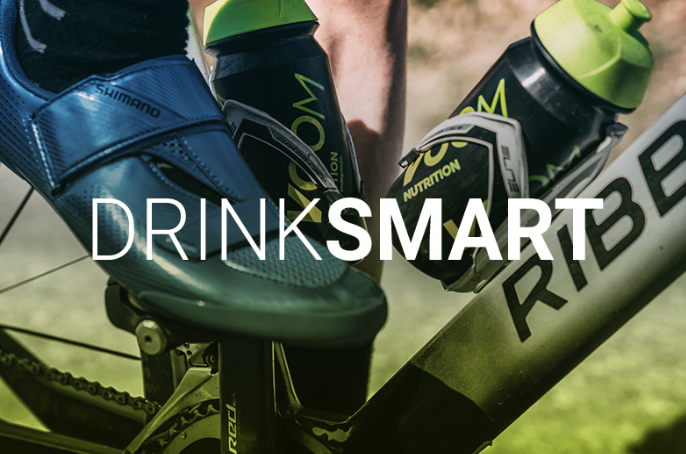 Maximised carbohydrate absorption and utilisation. VOOM's unique Fusion blend of three carb sources.
More Information
Sports physiology reseach has consitently shown a carb intake of 60-90g is beneficial for sports performance in exercise events lasting 2.5hrs or longer. Using this research Fusion delivers 90g of carbs per serving with a unique mixture of three carb sources for faster gastric emptying and absorption in hte lower intenstine. Using a combination of cluster dextrin, maltodextrin and fruit fructose this formula uses the widely accepted optimal 1 : 0.8 ratio of dextrin:fructose to provide glucose availability and peak carbohydrate oxidation during intense exercise. Fusion high energy drink increases total glucose absorption from the gut in order to maintain higher blood glucose during exercise.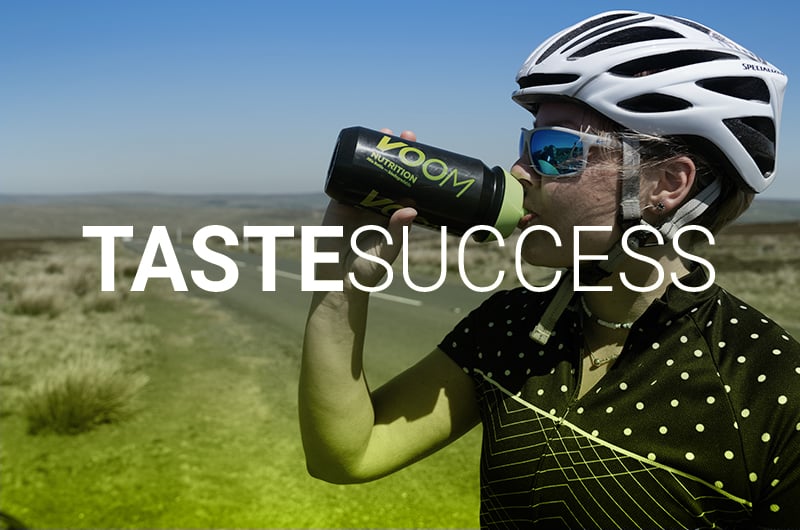 Full spectrum of electrolytes and magnesium to stave off the dreaded cramp. VOOM Hydrate also contains our nootropic cognition formula designed to increase focus, decrease reaction time and increase alertness. Hydrate faster and up your game with VOOM.
More Information
Each serving delivers 460 mg of full spectrum electrolytes, formulated to reflect the ratio of electrolytes lost in sweat and therefore replace what you lose. There are also links between hydration status and cognitive abilities, such as attention and focus. VOOM cognition formula includes Citicoline for enhanced memory, Alpha GPC for enhanced focus and L-Tyrosine for enhanced alertness, helping you stay sharp, whatever your activity.
---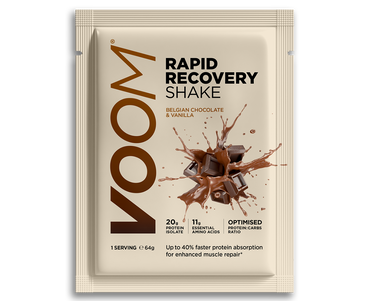 Single Serve Sachet
£2.10
View & Buy
£8.25
View & Buy